Junichiro Azuma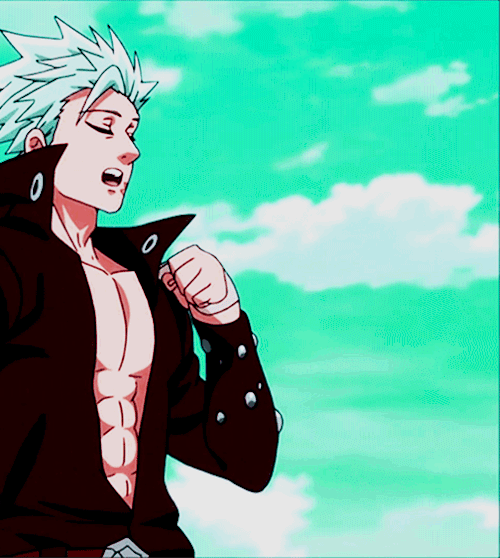 Name: Junichiro Azuma
Age: 25
Home Kingdom: Alnia
Gender: Male
Personality: Prides on being charming, something he uses frequently to pursue his targets. He has a lot of confidence in his abilities, which can sometimes come off as being abrasive. He has a natural disliking for the wealthy due to his impoverished upbringing. He is very loyal to his people and would put his body on the line to save the people he cares about.
Backstory: Abandoned as an infant, he was found by a group of petty thieves called the Wakou in the Capital of Alnia, Delta City, and raised to be one of their own. The true identity of his parents and the reason for abandonment is unknown, but it is largely attributed to the Zeal abilities he possessed. Not possessing any physical strength of his own, Junichiro had the ability to reflect back the attacks of his opponent. The leader of Wakou, Nezumi Kozō, treated him like his own son and taught him everything he knew. Nezumi trained him to use his manipulation zeal to sneak past enemies and steal without them realizing what took place. Deprived of the advanced technologies held by the wealthy, Nezumi and the group came up with different ways to trick people, long enough to steal their money and food. Barely surviving through the stolen goods, Junichiro had a tough childhood but the unity in the group and the passion to survive kept them going. Years passed by, Nezumi, now an old man taking his final breath, reveals to Junichiro that he wasn't his own son but he always treated him as such. Heartbroken by the loss of his father figure, Junichiro decided to leave the Wakou and embark on a journey of self-discovery hoping to find the true identity of his parents. Having heard about the Zeal Games, he believes that this is the perfect opportunity to show the world what he is capable of and thereby potentially attracting the attention of his biological parents.
Alignment: Chaotic Good/ Hero
Cause/Objective: Having lived a life of poverty, Junichiro has taken it upon himself to bring a change in society so that nobody has to go through the hardships that he went through as a kid. Along his journey, he wants to find out the identity of his biological parents and the reason why he was abandoned. He hopes that the fame and fortune that will come with winning The Zeal Games would get him the platform and the resources he needs to bring about any change in the world.
Zeal Type: Manipulation Zeal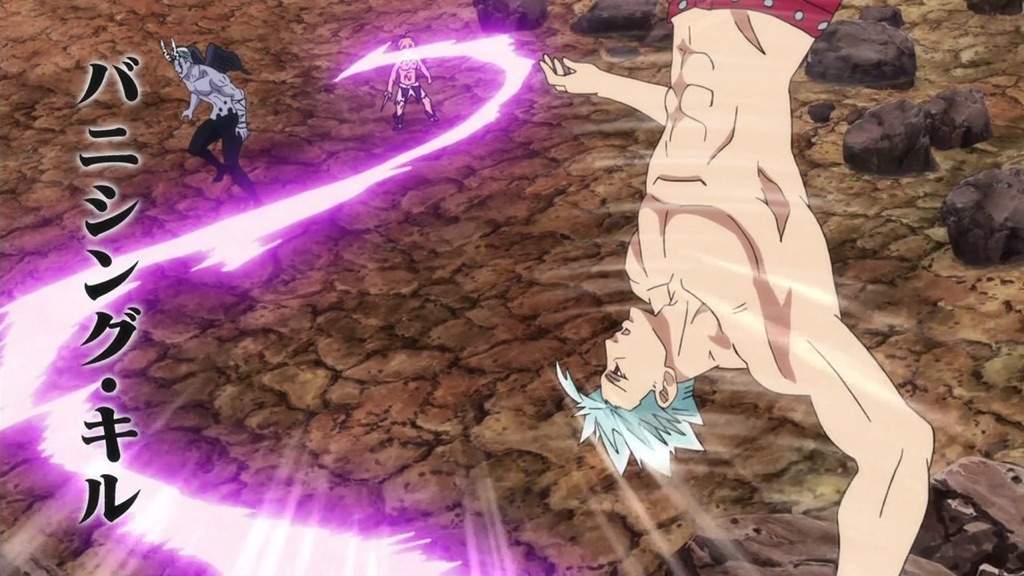 Zeal: Eternal Kusarigama - A Manipulation Zeal that allows Junichiro to conjure a chain-sickle made up of light energy, around his four-section staff weapon, that is only visible to him. The Eternal Kusarigama has a very long range can stretch upto 100 metres giving him a range advantage over close-range combatants, also helping him steal from his targets without them realizing.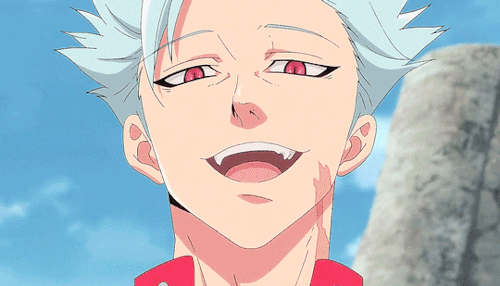 Techniques: 1)
Full Reflect:
Junichiro can spin his Eternal Kusarigama to reflect any physical or magical attacks towards his enemies with twice the effectiveness of the original attack. Junichiro can use this to reflect attacks from enemies beyond his own capabilities though there's a limit to the extent of the effectiveness of the ability. Overwhelming power will nullify the reflect, though the limit to which he can reflect back improves as he gets stronger.
2)
Snatch:
Junichiro can extend his Eternal Kusarigama that can steal physical attributes like strength or energy for a limited time boosting his own abilities and physical attributes over his opponent. Although a strong ability, once again it has a limit to the amount of strength and power he can absorb as his body cannot handle overwhelming power. With time, Junichiro's limit to the strength and energy he can absorb will increase as he trains his body further.
3)
Stealth:
Although not facilitated by his Zeal, due to his time of being a thief, he has mastered the art of stealth and can sneak up on his opponents without them knowing as he can suppress his presence and get around in absolute silence.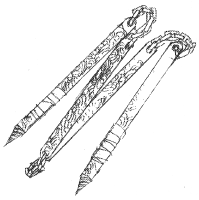 Weapon: The Almighty Courechouse (Ōrumaitikorehausu) - A weapon passed down by his father figure, Nezumi Kozō, in order to help Junichiro use his Eternal Kusarigama to its full potential. Courechouse is a four section-staff with the ends being spikes.
Anime Picture Base w/ Anime the Base Originates from: Ban (Nanatsu no Taizai)